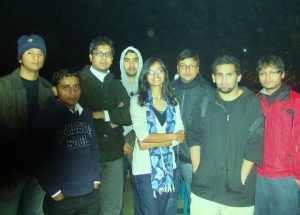 On January 15, Oboyob performed at Sampan on road 27 in Dhanmondi. The band played a number of classic rock songs creating heat on a chilly winter's evening. The crowd was taken on a journey to
a psychedelic world of rock and musical fervour.
The band aims to create perfect melody and music and played songs by the Beatles, the Doors, Eric Clapton, Dire Straits and Pink Floyd. .
Sources: The Independent